Halo Toby,
Some of the readers might like this DIY project: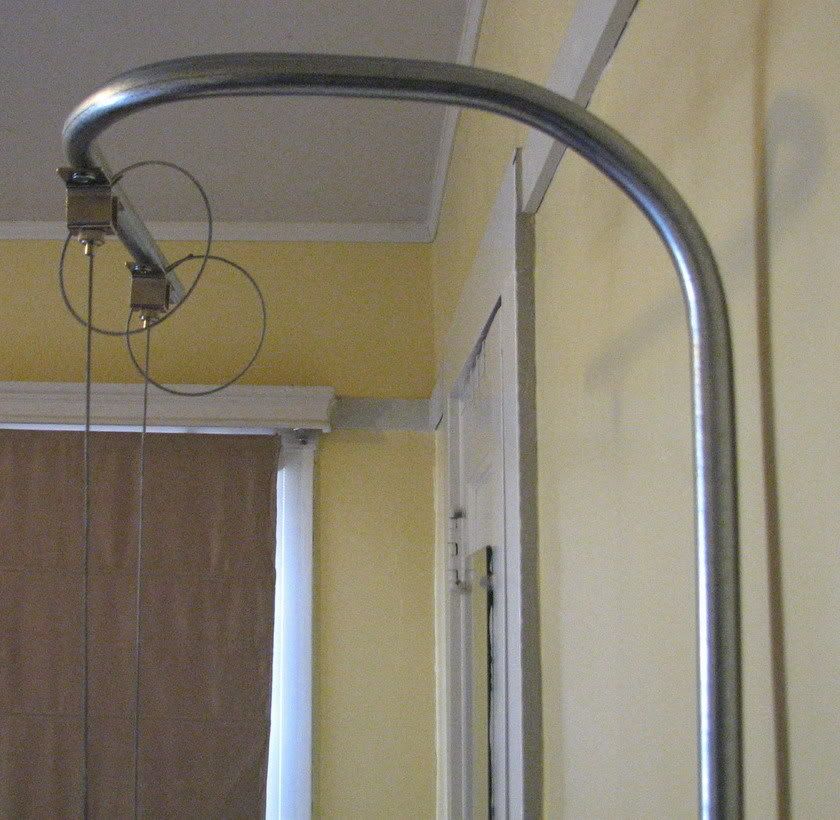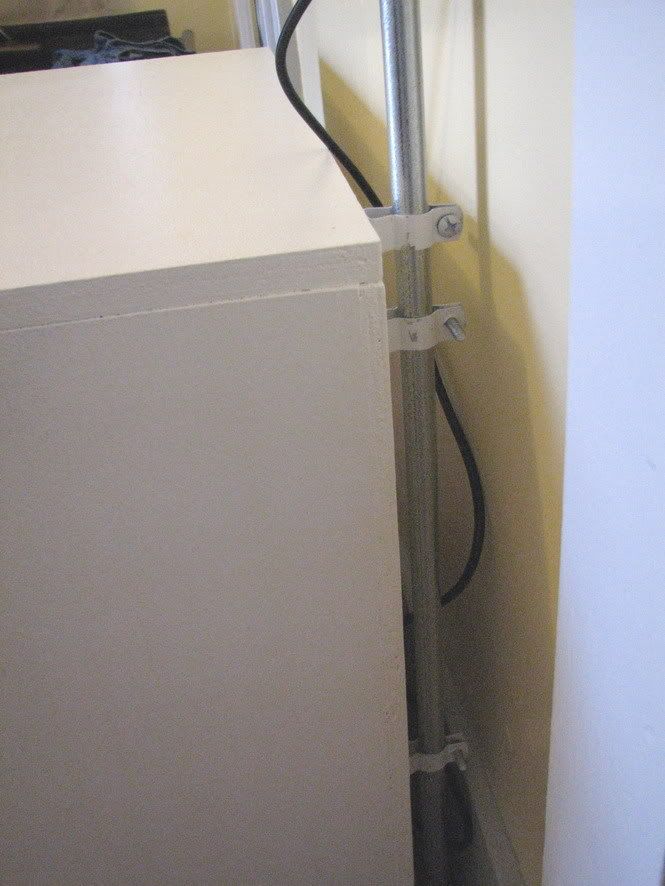 I used electrical conduit pipe, 1/2"(about 1.4 cm) diameter
The tool is the pipe bender. I made two bends on this pipe to get the desired shape.
This cost about 1$ for the pipe and 25$ for the bender.
The brackets simply attach the rail to the stand(alos DIY, cost 40$ total).
I will tie the light wire into the pipe to hide it further.
Enjoy and hopefully some of you can make one of these, they can painted to suit a color choice etc.
Tom Barr