DSM= dry start method
Tobi is aware of this method but I'd thought I'd add it to his site to better illustrate the method to more viewers/aquarist. It is really easy to do and saves a lot of water changes, algae issues and labor.
You grow the HC(or any other foreground plant) with the aquarium only filled right below the plant leaves. the roots are submersed in water, but the leaves are exposed to the air above.
This is very much like growing a terrarium.
I use ADA' s aqua soil amzonia, but you can use mineralized soil or earth worm castings etc mixed with sand if you chose. You need a full nutrient sediment no matter what for this method to allow the HC to grow in prior to filling the aquarium.
Plain sand will obviously no work and not grow anything.
The only draw back is that the tank is not filled for the first 1-2 months, but most of the time, few aquarist add fish or are waiting for the aquarium to cycle. So this is not any issue typically.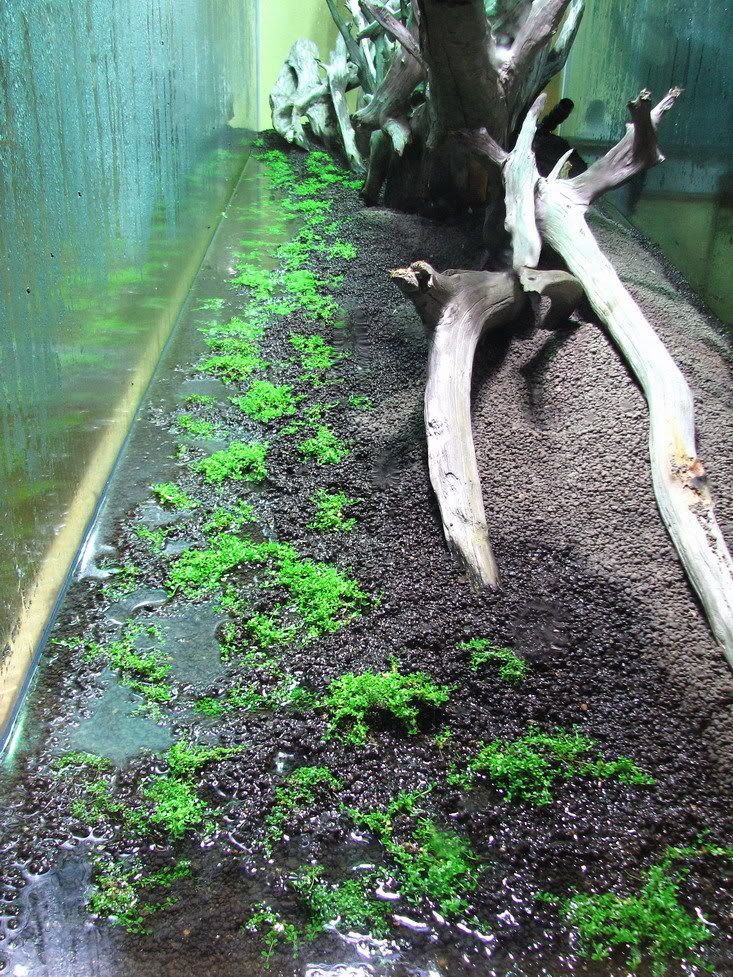 Regards,
Tom Barr